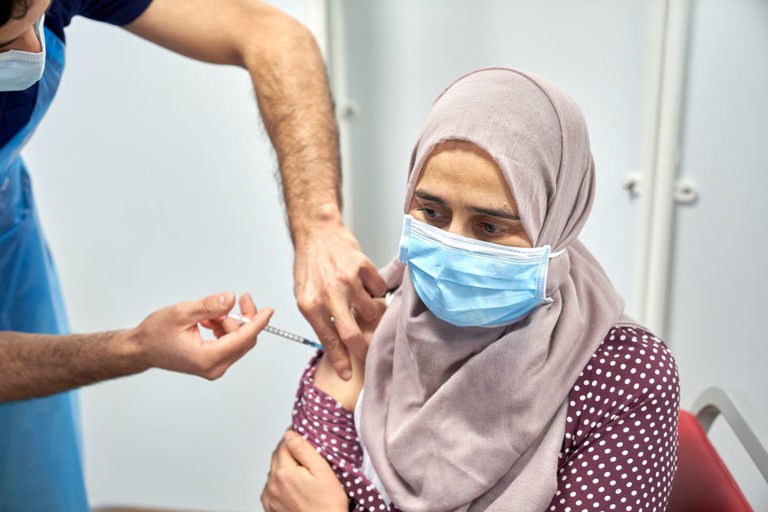 Who can have the flu vaccine?
The flu vaccine is available free through the NHS to adults who:
Are 50 years-old and over
Have certain health conditions such as respiratory conditions such as asthma, or heart conditions, such as coronary heart disease
Are pregnant
Are in long-stay residential care
Receive a carer's allowance, or are the main carer for an older or disabled person who may be at risk if you get sick
Live with someone who is more likely to get a severe infection due to a weakened immune system, such as someone living with HIV, someone who has had a transplant, or is having certain treatments for cancer, lupus, or rheumatoid arthritis
Flu can also be an unpleasant illness for children, and can lead to serious problems such as bronchitis and pneumonia.  Vaccinating children helps to protect them, and others who are vulnerable to flu, such as babies and older people.
The children's nasal spray flu vaccine is safe and effective, and offered every year to children to help protect them against flu. [Read more here]
Where to get the flu vaccination
You can have the NHS flu vaccine at:
Your GP surgery
A pharmacy offering the service – if you're aged 18 or over
Some maternity services if you're pregnant
Sometimes, you might be offered the flu vaccine at a hospital appointment.
If you have a flu vaccine at any NHS service except your GP surgery, you do not have to tell the surgery to update your records. This will be done for you. If you've been given a flu vaccine privately, or through an occupational health scheme, you can tell your GP surgery if you would like it added to your NHS record.
How to book your appointment
If you're eligible for a free flu vaccine, you can book an appointment at your GP surgery or a pharmacy that offers it on the NHS.
You may also receive an invitation to get vaccinated, but you do not have to wait for this before booking an appointment.
Everyone who is eligible for the free flu vaccine will be able to get it.
GP surgeries and pharmacies get the flu vaccine in batches throughout the flu season. If you cannot get an appointment straight away, ask if you can book one for when more vaccines are available.